Hey Guys, I have been a bad blogger, Real life is just so busy right now! getting ready to bring a bay into the world in abot 18 days time, so just have no time for Second Life lately, I even had to close my store.... weep!
Oh well! Im playing catch up with
Luna Color Challege
, here is
Week 9 - Silver
Dress - LITTLE GLITTER DRESS From CALLIE CLINE
Shoes - Mikaela Shoes Black By Slink
Jewelery - GIA Necklace & Ring from MIEL
Hair - Artemis in Angel Dust from Exile (Xmas Frebbie)
Skin - Elena - 05 [Milky] Glow skin by LAQ
Pose - Glittertai
Week 10 - Sienna
Skirt - Nightmare Skirt in Brown by Sn@tch
Top - Meadow Layered Top in white by Sn@tch
Necklace - UBER bow by Miel
Boots - Marina by Slink
Skin - Mima 10 by LAQ
Hair - Ava in Jupiter by Truth
Makeup by Kosh
Lashes by LeLutka
Week 11 - Indigo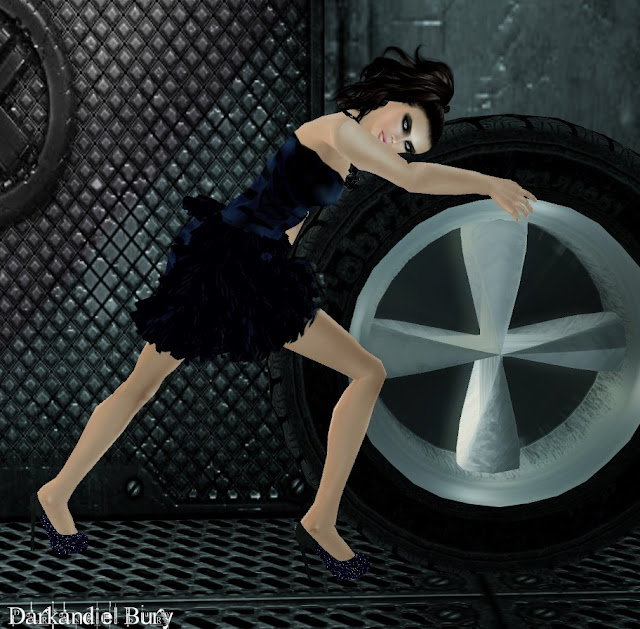 Dress - Hershey Dress in Blue by Baiastice (E U P H O R I A Hunt )
Shoes - Benelli Pumps in Blue by Glow (The Dressing Room)
Skin - Castalia By Glam Affair @ Dressing Room (includes eyes)
Hair - Joy in Black by Analog Dog (Free)
Necklace - OSA by Miel
sorry I have no links to the stores, just do a search for them in world , or check my past LMs!
Tomorrow or Saturday I will do the next 2 colors which are
Taupe
and
Emerlad


Have a great Thursday, till the next day thanks for stopping by - Darkandiel